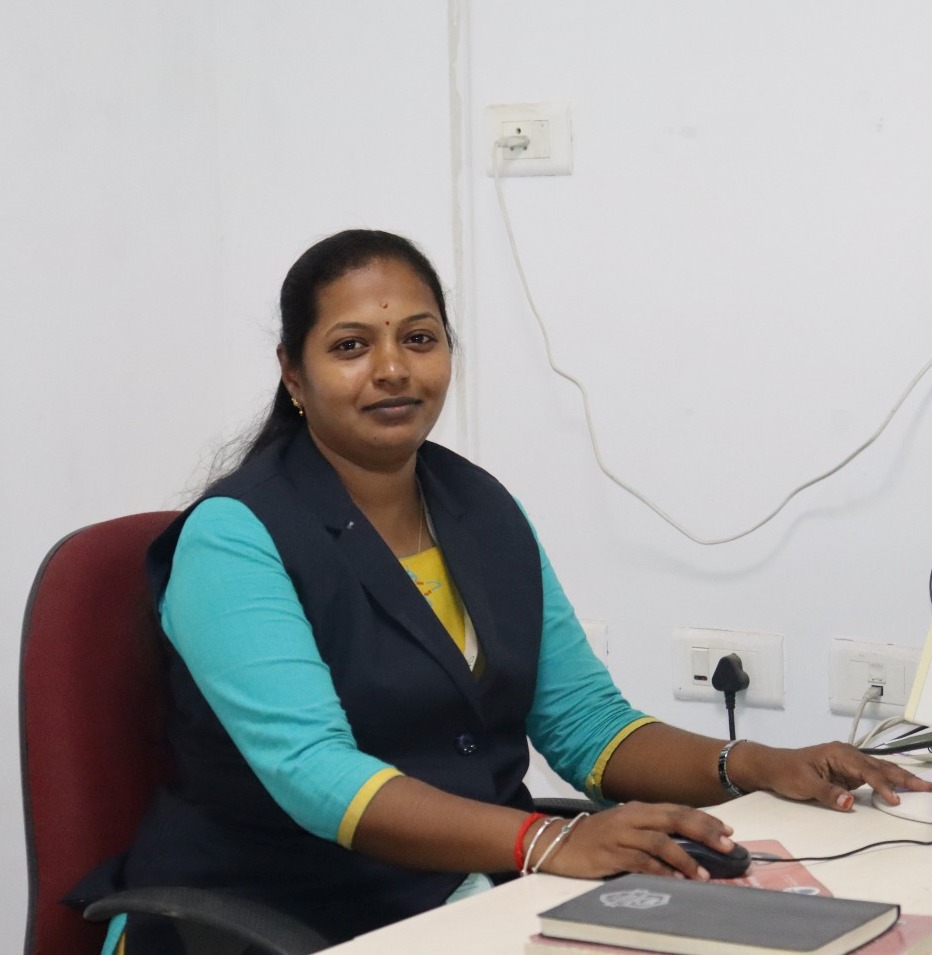 Dr.P.Kowsalya, BBM., MBA., UGC-NET., PH.D., Assistant Professor
Dr.P. Kowsalya, BBM., MBA., UGC-NET., PH.D.,
Dr.P. Kowsalya, BBM., MBA., UGC-NET., PH.D., has 12 years of Teaching and Industry Experience. She has completed her Ph.D. under Bharathiar University in the field of Securities Market. Her academic and research interests are oriented towards Securities Market, Portfolio Management, Investment Decisions and Services Marketing. She has published more than 15 articles in international journals and has presented papers in many national and international conferences. She has also attended many FDPs and Workshops. She is a result oriented academician in transforming the students to face the Corporate World.
Achievements :
 Certified Lean Six Sigma Black Belt by the MSME Technology Development Centre,Chennai.
 Secured University Tenth Rank – BBM Degree Examinations, April 2008, Bharathiar University, Coimbatore.
 Won Best Faculty Award in Recognition of Valuable Contribution towards Academic Excellence from The TIPSGLOBAL Institute on May 7, 2022.
 Won Best Teaching Award at Education Excellence Awards 2021 on November 13,2021.
 Won Young Professor of the Year Award at Education Icon Awards 2021 on September 6, 2021.
 Won Best Paper Award for the paper titled "Faculty Retention in Self Financing Arts and Science Colleges in Coimbatore City" in the International Virtual Conference organized by the Department of Business Administration and Commerce, Sri Ramakrishna College of Arts and Science for Women on October 20, 2020.