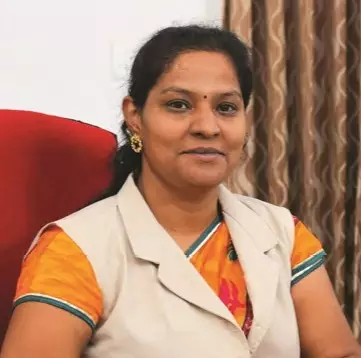 Dr. S. Umamaheswari
Associate Professor, Head Finance & ED Cell
Dr. S. Umamaheswari MFC, M.Com, MBA, M.Phil, Ph.D.,                          
Dr. S. Umamaheswari has 19 years of Academic and Industrial experiences. She has attended various Seminars, Conferences, workshops and Faculty Development Programs at renowned Institutes. She has published 20 articles in International Journals and she has presented 14 papers in National and International Seminars and Conferences.. Her area of interest is Financial Management, Accounting for Management and Financial institutions and services and entrepreneurial Development activities. She act as Faculty Coordinator for entrepreneurial Development Cell. During her Period students participated IIM-Bombay in entrepreneurship competition and win top 8 th places in Tamilnadu and also conducted the various programs for students and the near by community people for the upliftment of their economy and she be a resources person for various programs like Entrepreneurship and attitude and Leadership building.