VIMS has inducted a team of well qualified and experienced faculty members in different areas of specialization with industry exposure.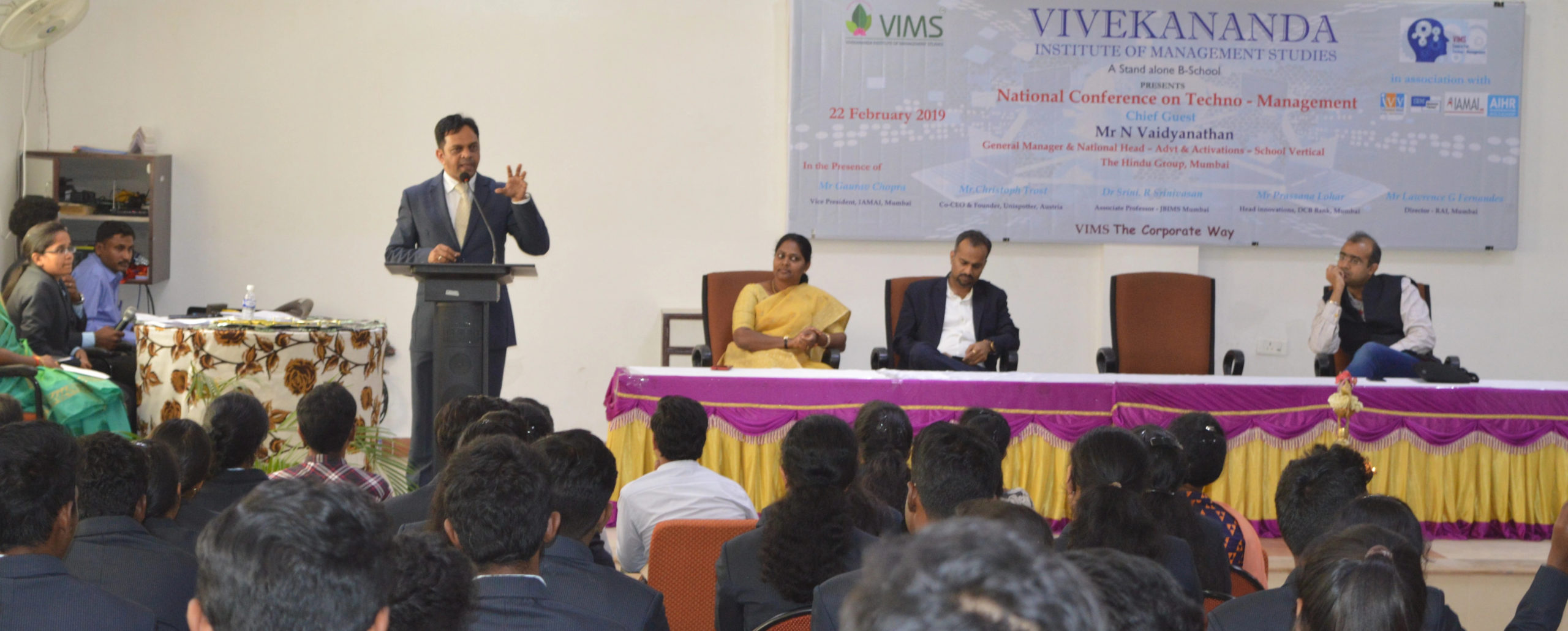 Dr. Geetha Suresh, Associate Professor
Department of Criminal Justice, 1525 Greenspring Road, Stevenson, MD, 21153.
Prof. Shailendra Dasari, Professor
IBS Business School, Bangalore.
Dr. R. Easwaramoorthy, Professor
In Management AMITY University, Singapore.
Dr. Anitha Ramachandran, Director
Adarsh Institute of Management and Information Technology , Bangalore.
Dr. Arivalan, Director
Praxis Skills Training and Consultancy. Sdn. Bhd.,
(Formerly known as Praxis Synergy Training and Consultancy) , Malaysia.
Dr. Srinivasan R Iyengar, Associate Professor,
Jamnalal Bajaj Institute of Management Studies, Mumbai
Mrs. Elizabeth John, MSW., B.Ed., (PhD), S.E.T.,
Advanced Course in Counselling
Life Care Counselling Centre (Reg. Charitable Trust,
No. – IV/89/2016), Kottayam
Mr Liew KK, Branch Manager , Mercedes Benz, Malaysia
Mr. Sakthivel Shanmugam, Team Head – Direct Sales
(Dubai, Sharjah and Northern Emirates), Bancassurance (Wealth Management), National Bank of Abu Dhabi, UAE.
Mr. Sujesh Karipalli, Vice President – Private Banking
ICICE International Banking Group, UAE.
Dr.R. Krishnamurthi, Corporate Trainer – NLP Practioner
KYKO Psychometric Tool, Thomas International Certification, Coimbatore.
Mr.G. Somasundaram, Senior Manager – HR
Gokaldas Exports Ltd, Bengaluru.
Mr.K.Annamalai, Director
D.J.Stocks & Shares P. Ltd, Coimbatore.
K.Muraleedharan MBA BL, Senior Manager (Rtd)
H.O, Indian Oil Corporation, Mumbai.
V. Chandra Sekharan MBA, M.Com, MS (Counselling), CAIIB Senior Manager (Rtd)
Syndicate Bank & Principal(Rtd), Syndicate Bank Staff Training College.
Pradeep Nayak Sridhar, Unit Manager – Advisory Desk
Karvy Stock Broking Limited.
G. A. Kalyanamoorthy, Operations manager and Vice President, SDV International Logistics Limited and Coimbatore Customs House & Steamer Agents Association, Coimbatore.
Dr.Nithyanandan Devaraaj, 
Executive Director – AMEX Alloys &
Chairman – Shri Avinashiappar Trust
Mr.Arunkumar Jayachandran, Associate Project Manager
Robert Bosch Engineering & Business Solutions Ltd
Mr. R. Balakrishnan, HR Manager
JJ Coatings: Electro Coating & Powder Coating