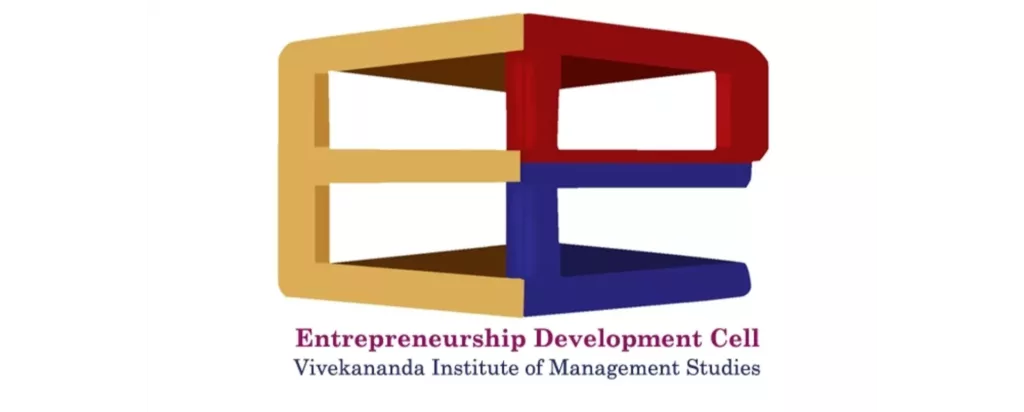 Entrepreneurship Development Cell
The prime motto of the ED Cell of VIMS is to create a platform for entrepreneur aspirants, identify the prospects and to explore new ideas, making them aware of the opportunities available in the market and satisfy needs of the market and thereby fulfilling the entrepreneurial aspirations of youth in India.
MISSION
The main purpose of the ED cell is to train, motivate and focus on developing entrepreneurial sprit of the students.
• To inculcate the entrepreneurial culture in the minds of youth and to identify innovative business ideas.
• To conduct Entrepreneurship Awareness Camps and Entrepreneurship Development Programs, for the students of VIMS as well as the student youth in neighborhood.
• To facilitate the process of starting enterprises of their own right from Business Identification, Market Survey and preparation of Project Reports.
VISION
Transforming the entrepreneurial aspirants of youth in India to become successful entrepreneurs.
Progressive plans:
1. Establishing fullfledged ED Cell with the support of External Agencies.
2. Establishing archives for investment projects and provide technical guidance.
3. Setting up Business Incubation Centre.
Organization Structure of EDC
Patron: Dr.C.Guna Sekaran, CEO & Professor,VIMS
Chief advisor: Dr.A.Valarmathi,Director, VIMS
Mr. S.Anburajan, Chairman, TANSTIA-FNF-SERVICE CENTRE, Chennai
Dr K Suresh Kumar, Executive Director, PSG- STEP, Coimbatore

Mrs.Sudha Purushotaman, Vice President, Women Business Enterprises Development Association (WOBEDA), Coimbatore
Dr.S.Umamaheswari,Associate Professor, VIMS
ABRAR AHMED A S
KEERTHANA MURALI K
NAVEENA SHREE K
GLADSON MOSES P

Ms. A. Gokulapriya

Proprietor
VIMS made me a professional person from a student, where I have learned new strategies to stay strong in my business life. I learned to work as team than group   and  to mingle with colleague than clicks. I extend my heartful gratitude to all my faculty of VIMS as they...

Mr.P. Navaneetha Krishnan

Partner, Rainbow Events and Management
VIMS supported me in development of new strategies and strengthening my confidence in developing my business through number of programs.
Mr. M. Sivakumar

Natural Foods and Healthy Products Enterprises, Munnar
My idea turned into business by the constant encouragement, Support in designing strategies, developing my business skills. I express my gratitude to VIMS for its contribution in my life.

Mr.P.Karthik

Proprietor, Elixir Home Foods
I gained knowledge on business analytics through the course offered as value addition in association with industry which is helping me in doing on line